AAI has added two B-360 aircraft with advanced Flight Inspection systems to its Flight Inspection Fleet
AAI acquires two aircraft for flight calibration of navigational aids at airports. Union Minister Jyotiraditya Scindia inaugurates Udaan Bhawan, an integrated office complex at Safdarjung Airport.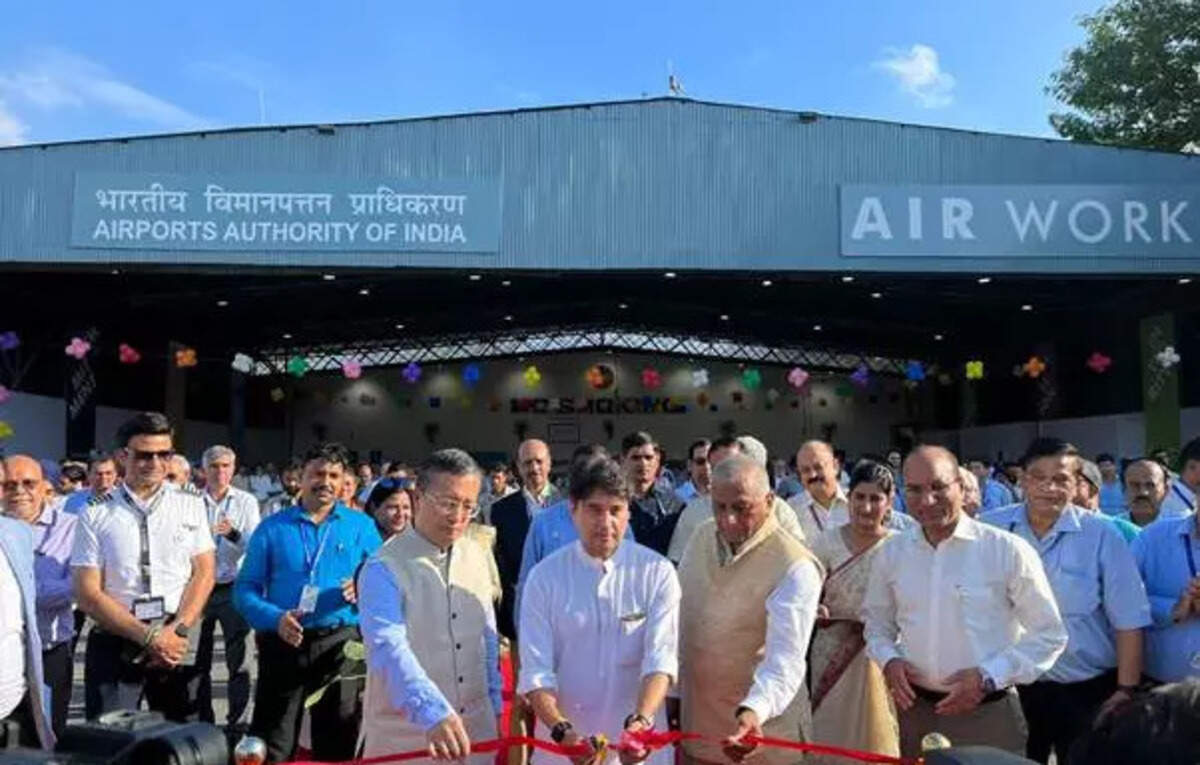 Photo Courtesy ET TravelWorld
AAI acquires two aircraft for flight calibration of navigational aids at airports. Union Minister Jyotiraditya Scindia inaugurates Udaan Bhawan, an integrated office complex at Safdarjung Airport.
To cope with the rising need for Flight Calibration due to the expansion of Ground Navigational and landing aids at Indian airports and the verification of PBN Procedures, the Airports Authority of India (AAI) has upgraded its Flight Inspection Fleet.
AAI has acquired two state-of-the-art B-360 aircraft fitted with sophisticated Flight Inspection systems, improving its ability to conduct timely flight calibration of Ground Radio Navigational and visual aids at airports throughout the country. Furthermore, AAI will provide flight calibration services to neighbouring countries, resulting in revenue generation.
The two new aircraft of the Flight Inspection Unit of AAI were officially inaugurated by Jyotiraditya Scindia, Union Minister of Civil Aviation and Steel, along with Vijay Kumar Singh, Union Minister of State for Road Transport & Highways and Civil Aviation, Sanjeev Kumar, Chairman of AAI, in a Poojan Ceremony held at Safdarjung Airport, New Delhi.
The Flight Inspection Unit of AAI is responsible for ensuring the safety of air navigation services across Indian airspace. As the country's network of airports and aviation infrastructure grows, navigational aids are being installed at airports to enable safe flight operations.
These new aircraft will help in calibrating various systems, such as Instrument Landing Systems, DVORs, DME, NDB, Radar, GBAS, PAPI, TACAN, and more, as well as validating different procedures.
Flight Inspection is necessary for maintaining the highest international standards set by the International Civil Aviation Organization (ICAO). Currently, AAI's Flight Inspection Unit (FIU) operates one Dornier-228 and one B-350 aircraft for flight calibration and inspection purposes at various airports nationwide.
The FIU was established in 1959 in Bamrauli, Allahabad, now known as Prayagraj. However, in 1986, it was shifted to Safdarjung Airport. Over the years, the FIU has upgraded its aircraft fleet, moving from Dakota aircraft to HS748 AVRO, and then adopting the Dornier DO-228 and Beechcraft King Air B350 for its calibration and inspection missions.
The inauguration of 'Udaan Bhawan' marks a new milestone in the development of the aviation sector in India. The new office complex at Safdarjung Airport in Delhi will bring together the key regulatory authorities, such as the Directorate General of Civil Aviation (DGCA), Bureau of Civil Aviation Security (BCAS), Aircraft Accident Investigation Bureau (AAIB), and Airports Economic Regulatory Authority (AERA), under one roof. This will enhance the coordination and cooperation among these agencies under the Ministry of Civil Aviation (MoCA).
The event also witnessed the launch of a pilot e-wallet facility, which will enable the users to pay the fees for various regulatory approvals through the Bharatkosh portal. This e-wallet system will offer a prepaid option for registered users, who can fund their accounts in advance for faster and safer transactions. The users will also be able to generate instant receipts and challans using the NEFT/RTGS mode.
Scindia said, "A healthy working environment fosters a lot of positivity, boosts productivity, and improves comfort. It is the ambiance of the workspace that truly converts the ideas of thoughts into tangible action. The government has become much more proactive, a problem solver, a change agent that is transforming an aspirational India to being the world's growth agent."
Udaan Bhawan, a GRIHA-5 certified green building, incorporates various sustainability features, such as LED lighting, daylight harvesting, curtain-wall glazing, double-skin façade, and wastewater reuse. The building provides a comfortable and productive work environment for regulatory officials, with facilities such as meeting rooms, IT systems, EV chargers, and more. The project was executed with a total expenditure of INR 374.98 crore and has a capacity of 1270 staff members.