Zostel unveils Meghalaya's first backpacker's hostel in Shillong
Zostel expands to Meghalaya, unlocking new travel horizons for backpackers worldwide.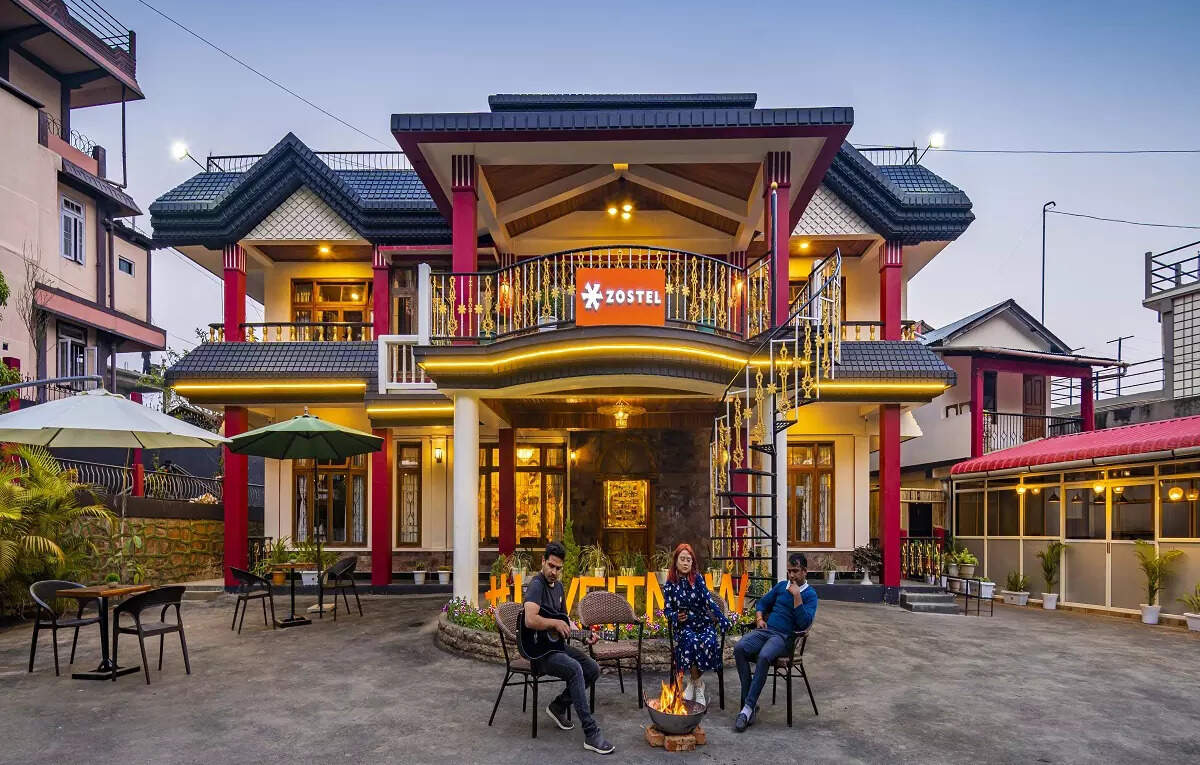 Photo: Courtesy ET TraveWorld
Zostel expands to Meghalaya, unlocking new horizons and enriching travel experiences for backpackers worldwide. After launching its flagship hostel in Gangtok in 2020, Zostel is poised to unveil even more breathtaking destinations in the Northeast, catering to the wanderlust of avid travelers.
India's Northeast, known for its stunning nature and culture, is a hotspot for adventurous travelers seeking unique experiences. In 2022, a government report showed that the region welcomed more than 11.8 million Indian tourists and 104,000 foreign tourists. To meet the growing need for budget-friendly hostels in the Northeast, Zostel, a well-known backpacker hostel chain focused on experiential travel, has opened the first backpacker hostel in Shillong.
Zostel's arrival in Meghalaya will boost tourism and give travelers a chance to fully experience this amazing place. The brand doesn't just offer comfy places to stay; it also loves to share the local culture. With this new property, they aim to uncover Meghalaya's hidden treasures," the company explained.
The goal is to help travelers fully experience the local culture of the region. Here, activities like music and skateboarding are not just hobbies; they are important parts of everyday life. Music is a big deal here, and Shillong is even known as the 'Rock Capital of India.' You can hear local bands playing in the streets, at cafes, and at cultural events. Shillong offers a wide range of music, from traditional Khasi folk tunes to exciting rock beats!
Deep Banka, who is the Chief Operating Officer of Zostel, said, "We are happy to announce our first backpacker's hostel in Meghalaya. Our hostel is not just a place to stay; it's a starting point for travelers to explore Meghalaya deeply. We want to do more than just provide a place to sleep – we want to create experiences that let travelers connect with the local culture and traditions, so they can really enjoy what Meghalaya has to offer. This state has so many amazing things to discover, and we're excited to show the world its untapped potential.
Zostel is going to new places in Meghalaya because they want to make travel better for backpackers from around the world. In 2020, they started in the Northeast by opening a great hostel in Gangtok. Now, they want to go even further and show exciting new places to adventurous travelers.